Beta Readers A Must!
Lucy's reaction to a scene in my upcoming novel!
Lucy is featured in my upcoming novel under the pseudonym, Sophie. I recently read aloud a scene where she, Sophie (a.k.a Lucy), is obsessed with an antique desk delivered to my protagonist's Victorian home in Wyncote, PA.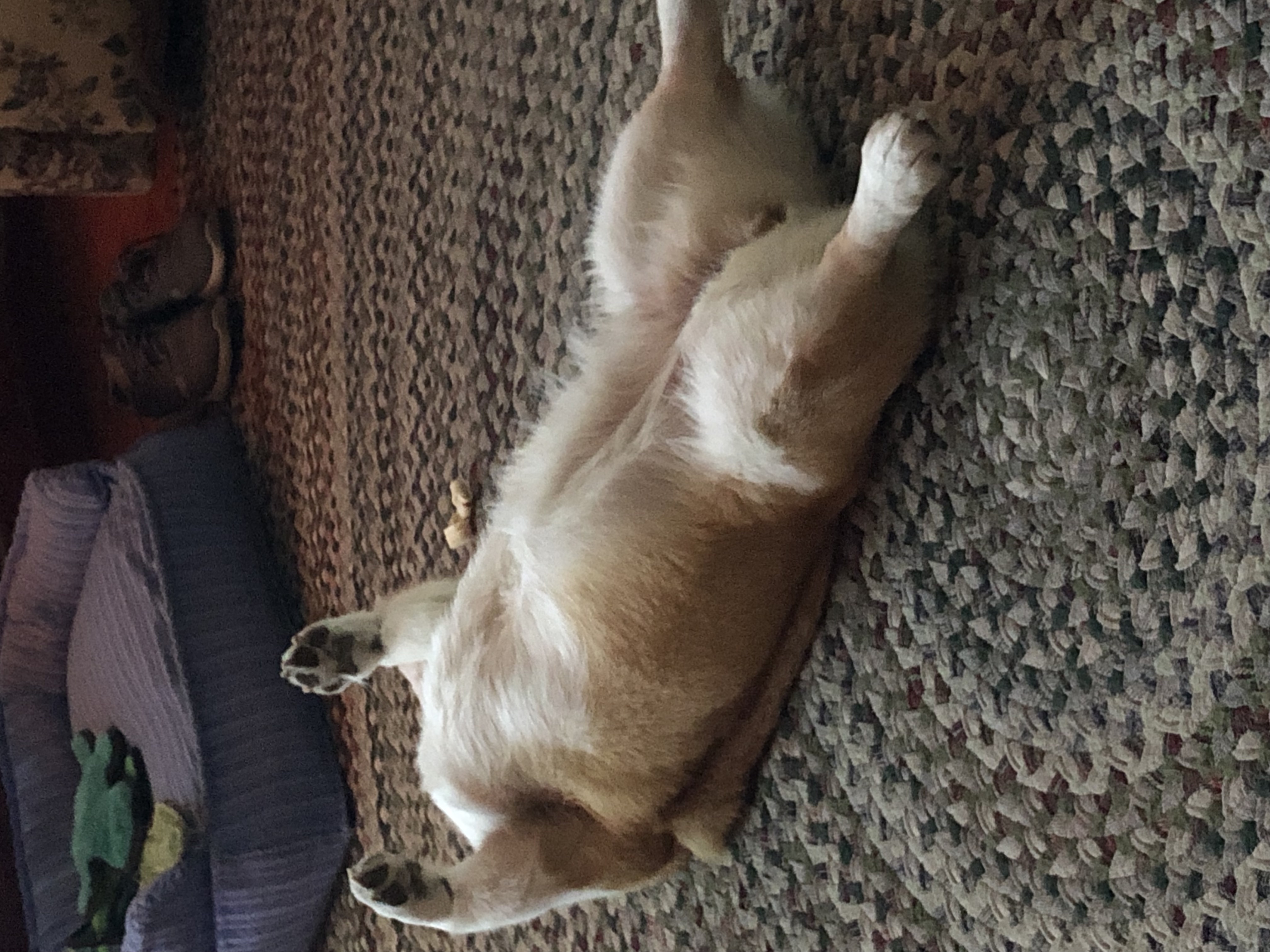 Based on her reaction, I've returned to the drawing board. She said it needs stronger verbs and nouns. Not sure what turned her off, but her body language says it all.