Snippet from The Desk from Hoboken – The New Hampshire Historical Society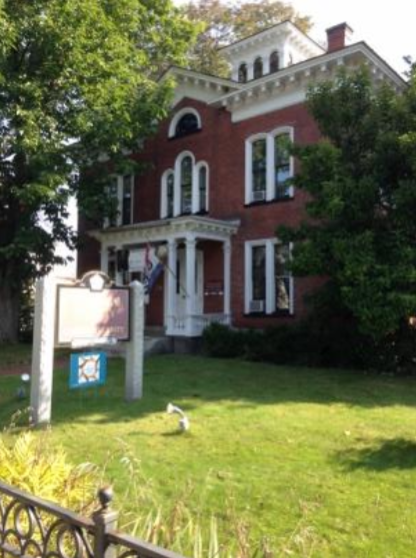 The New Hampshire Historical Society opened at nine o'clock on Tuesdays. Their website boasted of having the state's most extensive collection of old documents. I left the inn at quarter 'til to make the fifteen-minute walk. I planned to spend the entire day there.
The two-and-a-half story, red brick building was shielded by a large stand of oaks. A black wrought iron fence enclosed its grassy yard. One of its eyebrow windows framed a woman's face as she stared down at me. The same woman, a docent met me at the door and showed me to a large room that held their collection of local history books. "We keep our original source materials in the back."
"Any documents from Lempster?"
She thought for a moment. "A few. Our small-town historical sites fill quickly, so we get their overflow. It's usually worth keeping, but rarely their good stuff."
The Mather name produced a half dozen documents. None of interested.
Next, I searched for Rogers. I had the docent retrieve a book written by Ammi Rogers. I wasn't sure where Ammi fit in the Rogers family tree, yet his story intrigued me.